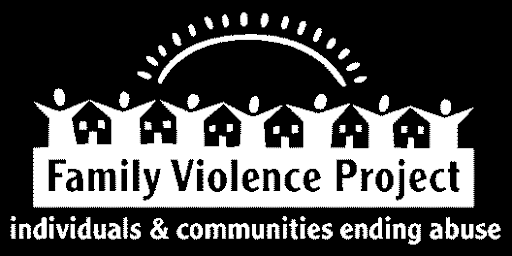 Family Violence Project (FVP) is working to end domestic violence in Kennebec and Somerset counties in Maine. We believe it will take the whole community to accomplish our mission. This includes a strong and committed work force.
If you are seeking a challenging position in a critical field of advocacy and social justice, please consider the following open position:
Administrative and Data Assistant — Full Time
Family Violence Project seeks an individual to provide clerical, organizational and statistical support for the Agency. Experience working with databases and generating reports is required. This is a full time (37.5 hours per week) position that includes occasional on-call responsibilities and may include evenings and weekends. This position will be based out of our Augusta office. Excellent benefits including health insurance, paid time off, short and long-term disability, and a retirement plan are available. The starting pay range for this position is $31,200 to $39,000 annually, based on experience.
The successful candidate will possess knowledge of and passion for issues related to domestic violence and social change advocacy. The Administrative and Data Assistant must possess effective interpersonal, listening, and verbal communication skills. Excellent writing skills are required. The person in this position will possess a high level of general clerical, data collection, organizational and analytical skills. This position will perform work with a high degree of accuracy and attention to detail. This person will be self-directed, a skilled problem solver, and will communicate effectively with co-workers and the public. These qualifications may come from personal or job experience, education, or from any combination of these. Successful completion of CAIRET (Crisis Advocacy, Intervention, Response and Ethics Training for New Advocates) is required prior to or upon entering this position.
EOE
Provide cover letter and resume by August 7th, 2020 to:
Jaime Mooney, Search Committee
Family Violence Project, PO Box 304, Augusta, ME 04332-0304
Or email required application materials to [email protected]
Resumes without cover letters will not be considered.